Give your child the best opportunity to develop academically, spiritually and socially.
An education at St Agnes Catholic High School is about creating dynamic learning environments that challenge and nurture students to be people of compassion, confidence, competence, creativity, conscience - with the conviction of faith to transform our world.
We hope you will visit our school to find out more about what makes St Agnes a great choice of school for your child.
---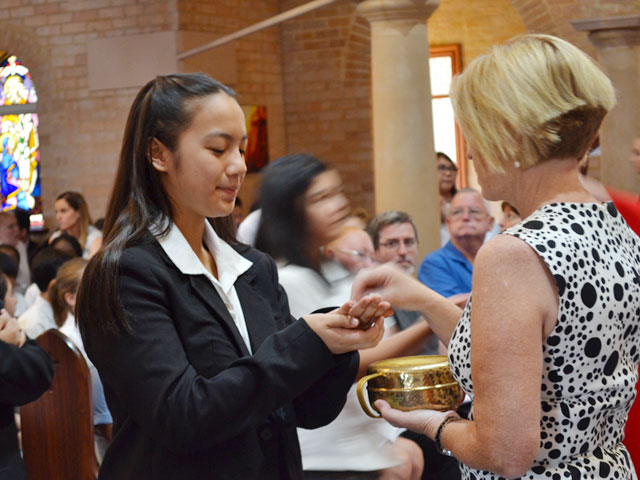 Our Journey of Faith
As a Catholic school, faith development is an integral part of learning. We offer Religious Education, liturgy and spiritual experiences for students to understand and live their faith through:
a Religious Education Program in each year of school
Whole School Masses and Reconciliation Program
Liturgy Committee
Reflection Days
Prayer
In all that we do, Catholic values form the basis of our culture where we see relationships built on integrity and compassion, forgiveness, generosity, inclusiveness, and diversity. This engenders a sense of hope for a better future.
---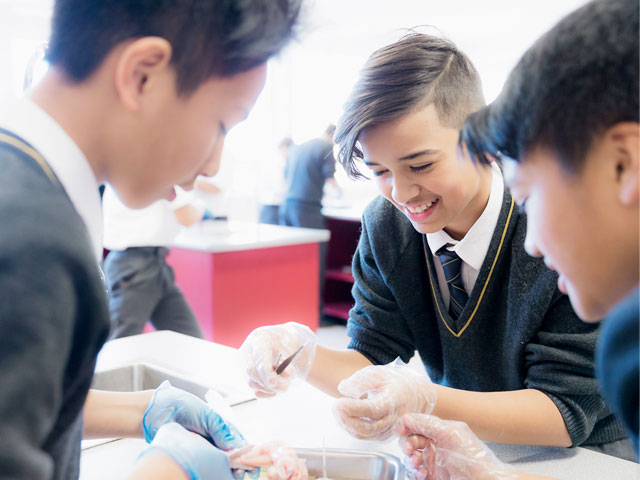 Our Journey of Learning
Learning is at the centre of what we do in a faith-filled environment. Our learning environment is multicultural and this brings a wealth of experiences to the classroom.
Our teaching programs and learning experiences are structured to challenge, engage and encourage all students to become independent learners and allow students to contribute to the learning of others. Our students learn in a technology-rich environment, which includes wireless internet access across all learning spaces, well resourced Learning Centres, electronic and online services, and group learning facilities.
Our learning program includes:
NSW Education Standards Authority (NESA) approved curriculum in Key Learning Areas
a wide range of Elective Studies
an integrated support program
Vocational Education & Training programs
Information Technology
a Homework Support Centre
a Gifted and Talented Program and targeted programs
a Friday Afternoon Study Centre
the Lighthouse Project
a sporting program
tuition in Music, Visual Arts, Dance and Drama
Our facilities include modern science laboratories; fully refurbished Visual Arts studios; a fully equipped Music centre; Food Technology, Design Technology and Wood Technology centres; Dance studio; Supervised gym equipment and a Healthy Canteen.
---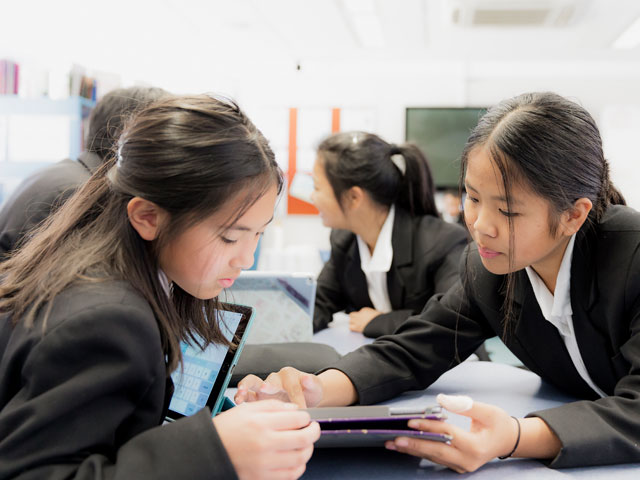 Using technology in innovative and creative ways
The use of information technologies is an essential and powerful skill in our world. St Agnes Catholic High School is committed to on‐going development of students academically, socially and emotionally, and is aware of the importance of seamless integration of information technology within our students' education. Our focus is on building capacity and extending the skills, knowledge, attributes and dispositions of our students to actively participate in the world beyond school.
---
Learning Beyond the Classroom
Learning takes place all around us. At St Agnes we do not see learning only in the classroom. Learning is a relational process and therefore, occurs across all aspects of school life.
At St Agnes we cater for the diverse interests and talents of our students by supporting students inside and outside the classroom. Our objective is to provide opportunities for students to explore, nurture and demonstrate their talents. We have a range of activities on offer, including:
Creative and Performing Arts opportunities such as the Captivate Program, choir, band and dance ensemble
Physical Education opportunities include a wide variety of sports and carnivals, as well as Diocesan, Inter-diocesan and Representative sporting competitions and Gala Days.
Other activities such as debating and public speaking, social justice and outreach experiences and Chess club.
---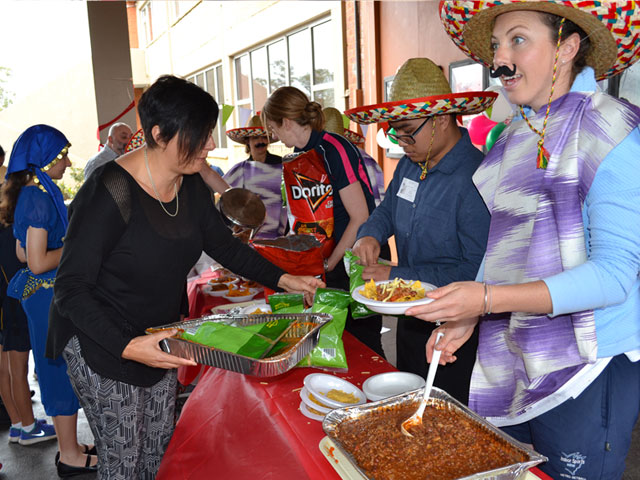 A Welcoming Partnership
We value parents as integral members of our learning community. We provide many opportunities for active parental involvement including:
Forums, Learning Programs and Information Evenings
Parent/ Teacher/ Student meetings
Liturgies and masses
Canteen and Library assistance
Working Bees
Parents and Friends Association.
We welcome the attendance of families and community members at our school celebrations such as the school academic award ceremonies and St Agnes Day.
---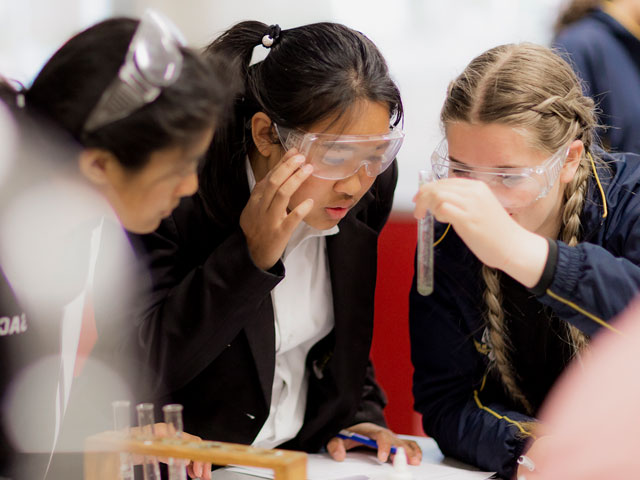 Personalising Our Learning
At St Agnes, we believe learning is a relationship between students, parents and staff. Learning has to meet the needs of the individual, and therefore we offer a broad curriculum that is student centred in a collaborative and engaging environment.
Subject Include
Religious Education
Technical and Applied Studies
English
Creative and Performing Arts
Mathematics (3 levels)
Physical Development, Health & Physical Education (PDHPE)
Science
Representative and Integrated Sport
Human Society and its Environment (HSIE)
Languages Other Than English (LOTE)
Information Technology


Elective studies include
History

Drama

Commerce
Dance
Vocational Education - Business Services
Vocational Education - Retail Operations
Vocational Education - Information Technology
Vocational Education - Manufacturing
Visual Arts
Graphics Technology
Photography
Food Technology
Digital Media
Physical Activity and Sports Science
Music
Child Studies
French
---