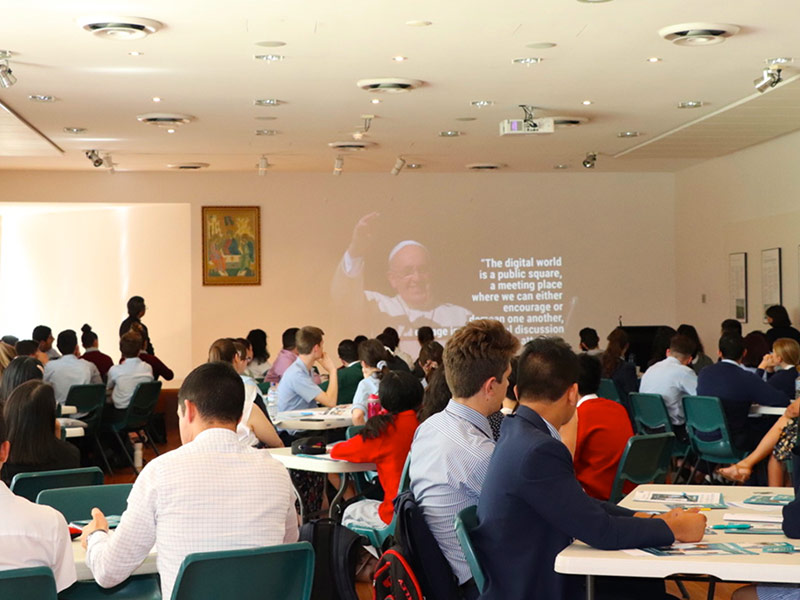 Students from 15 Catholic Education Diocese of Parramatta high schools gathered at the fourth annual Social Justice Day to discuss genuine human encounters in our digital world. This annual day is aimed at launching the yearly Australian Catholic Social Justice statement, which this year is focused on addressing how the internet has changed the way we communicate, work, learn, and do business - and how we can contribute towards a more just and loving digital world. Read more...
Categories:
Mrs Chapman has put her inspiration from last year's Education Mass into action after starting a 'Squares for Service' project. Read more...
Categories: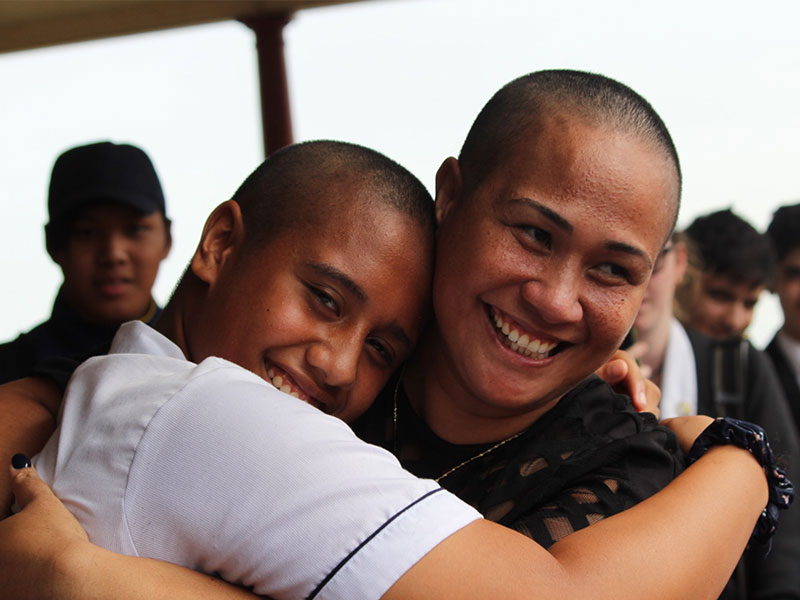 Surrounded by her entire family and school community, St Agnes High School Year 11 student Vai Mauia took part in the Leukaemia Foundation World's Greatest Shave. In a show of solidarity, Vai's mum, Manufala Gearman, got in on it too and had her hair shaved. Read More...