(St Agnes High School Year 11 student Vai Mauia with her mum Manufala Gearman with their freshly shaven heads)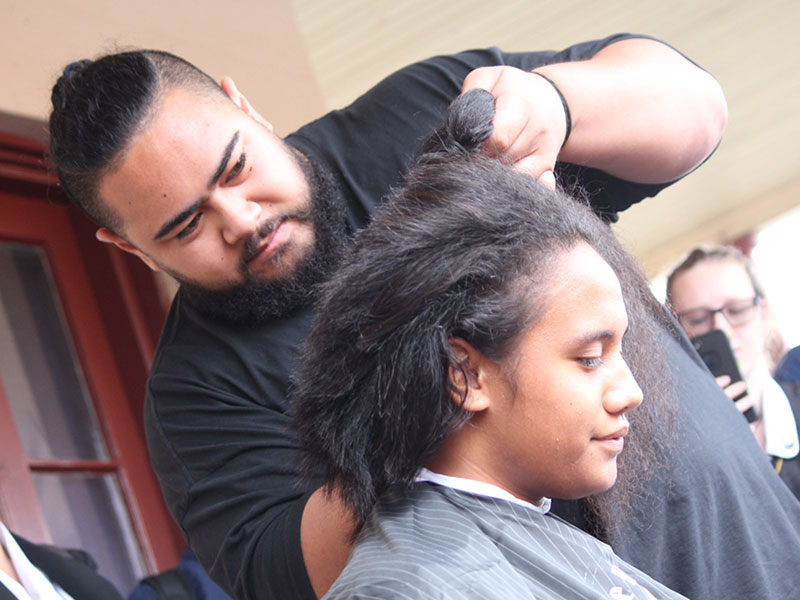 (Vai gets her hair shaved by close family friend and barber from Issa's Barber Shop, Mount Druitt)
Surrounded by her entire family and school community, St Agnes High School Year 11 student Vai Mauia took part in the Leukaemia Foundation World's Greatest Shave.
In a show of solidarity, Vai's mum, Manufala Gearman, got in on it too and had her hair shaved. A close family friend and owner of Issa's Barber Shop in Mount Druitt, had the honour of putting his clippers and shaver to work on their hair.
Vai said she had been thinking about it for a year, after she found out a cousin died from Ewing's sarcoma (a bone cancer) in Samoa just before her 21st birthday. "It was a personal goal for my mum and me," Vai said.
During the week, the school community got behind Vai's fundraising target of $3000 by holding a mufti day, bake sale and allowing Vai to have her hair shaved during recess.
You can show your support by making a donation.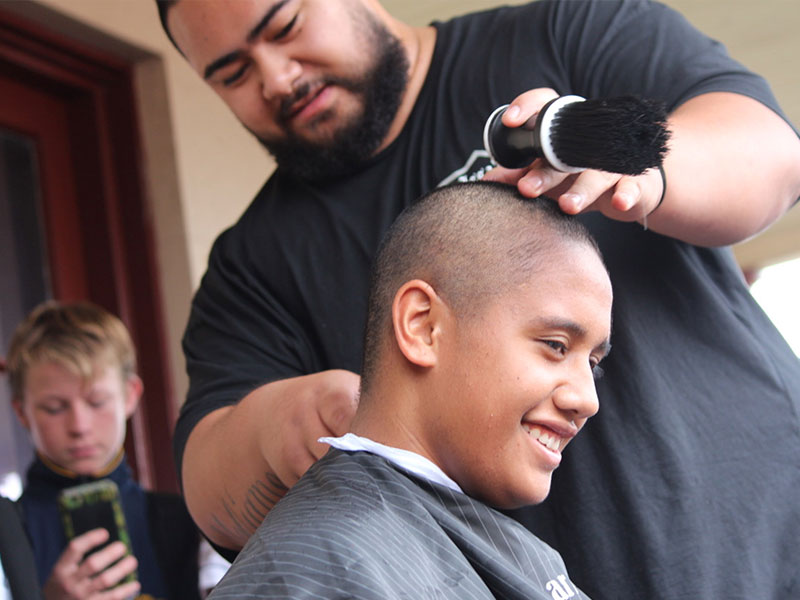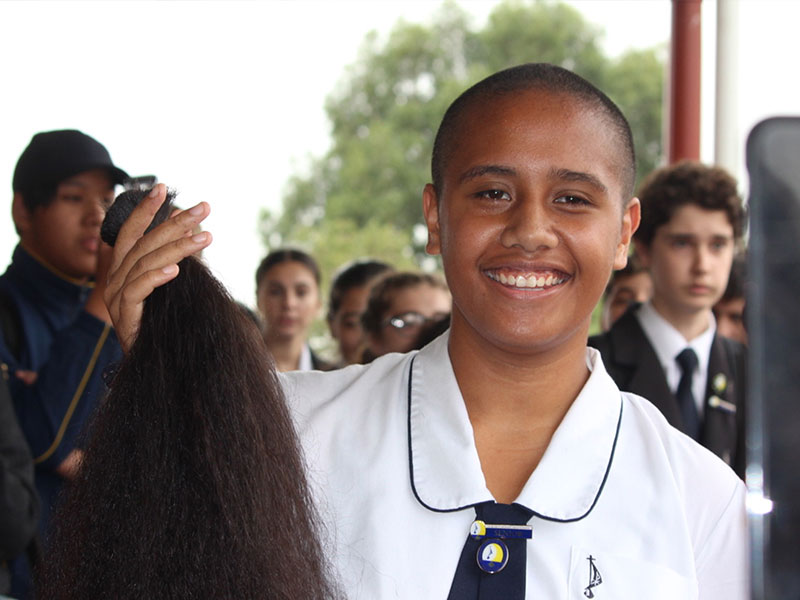 (Vai holds up her hair after her headshave has been completed)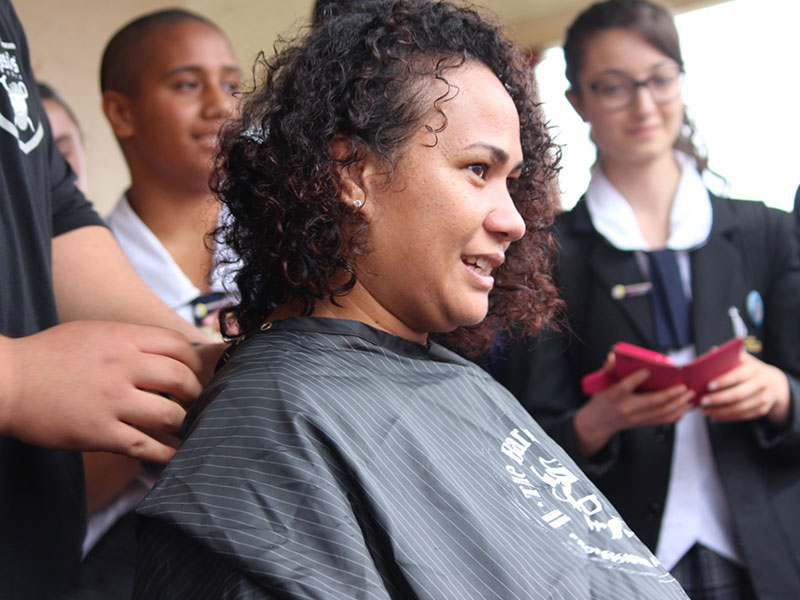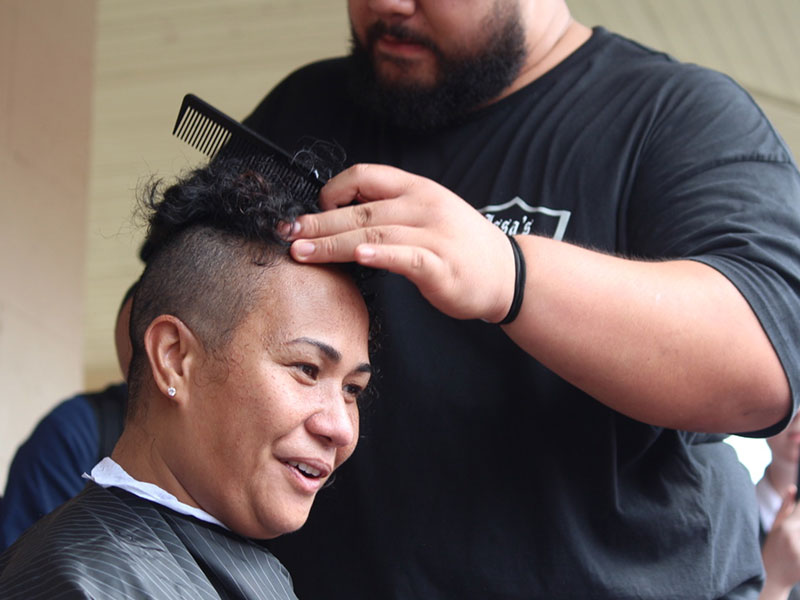 (Vai's mum Manufala Gearman, gets her head shaved too, her photos of before and after)